Professional Bike Fitting and Mechanical Services at Via Ciclante
At Via Ciclante, we're more than just a store with a collection of quality brands. We're a team of experienced and passionate cyclists dedicated to helping you achieve your best riding experience through expert bike fitting and mechanical services. Whether you're hitting the pavement, gravel, or trails, our knowledge and expertise will ensure your bike is in top condition and tailored to your individual needs. Let us help you reach your full potential on the bike.
What we offer...
Knowledgeable and attentive sales staff
Technicians with decades of cycling industry experience
Appointment based service
Personalized bike fitting
Customization options for a truly unique ride
Our customer service promise is to help you achieve the best cycling experience
We guaranteed the work we do. We provide professional assembly and set up of every bike we sell. If there are any problems with your bike within 90 days after purchase, please bring it in and we will make it right.
We honour the manufacturer's warranty for products purchased from Via Ciclante, so if you have a problem we are here to help.
What we provide
Fitting

Basic Bike Fit
Saddle height and setback adjustment
Reach Adjustment
Mountain bikes with tunable suspension will be adjusted to body weight
If parts needs to be replaced with the new bike, the new parts are sold separately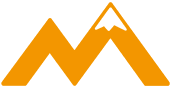 $0
free with new bike purchase**
Comprehensive Bike Fitting
Using Video Motion Capture for Road and Mountain bikes
Athlete's interview of current physical condition, injury history and future cycling goals
Flexibility assessment
Motion Metric video motion capture to understand body posture as well as to help analyse body weight distribution over the bike
Cleat alignment optimization
Pedalling dynamics analysis of foot and knee tracking as well as understanding ankling patterns
Aerodynamic positioning for Triathlon/Time Trial, specifically understanding aerobar set-up additional $100
Mountain bike fitting involves suspension tuning to body weight and suspension travel
Handlebar width relative to shoulder and lumbar positioning
Brake/shifter levers to wrist angles
Consultations of aero and tire pressure optimization are included
If at the time of purchase you would prefer to have this level of fitting Via Ciclante will offer you this bike fitting service for $150 *
$350
Advanced Bike Fitting using Pressure Mapping
This fitting begins with the Comprehensive bike fitting plus...
gebioMized saddle pressure mapping to optimise saddle selection, body weight placement and comfort
gebioMized foot pressure mapping to optimise foot and cleat interface
Pressure mapping technology helps with pedal analysis to identify foot and/or hip imbalances as well as optimising the balance/comfort between the foot and pedal
If at the time of purchase you would prefer to have this level of fitting Via Ciclante will offer you this bike fitting service for $300 **
$600
Maintenance Services
All service orders start with a professional mechanic assessing your bicycle and providing you an accurate and detailed estimate within 24 hours.
Standard
Tune-Up
Adjustment of Brakes and Gears
General inspection and Torque
External cleaning


Frame set, Wheel set
$150
Comprehensive Overhaul
Recommended
$400
Our many services include:
Installation and replacement of parts and accessories
Tune-ups, and/or adjustments, wheel truing, overhaul and rebuilds *
Your next step is to book an appointment and schedule a time to drop off your bike and once you have arrived you are in good hands, we will take care of your equipment and have it back to you promptly
* Any additional work may be subject to additional cost. Installation of parts and accessories not purchased at Via Ciclante have extra charge.
** Free bike fitting only when bikes are purchased at regular price. Special rates for bikes with discounted prices.